Summer of 2022 is finally here. You are planning a vacation cruise for your family. One week out in the open sea, enjoying all the beautiful scenery. On a beautiful luxurious yacht that will have everyone in amazement and optimum comfort throughout the cruise. Most of the yachts docked at the ports do not cut it, and then the awesome thought comes, 'rent the fantastic kidi one yacht!' Renting the fantastic Kidi One yacht will be great for the cruise, providing more than enough room to relax, have fun and get a five-star experience.
A memorable summer cruise experience
Travelling by sea should always be a memorable and luxurious experience. A beautiful ambience created with every scenic view. Kidi One, is the ideal yacht for hopping between places. With a variety of social and lounging choices, as well as a handy swim platform that provides simple entrance into the water, she is poised for fantastic outdoor excursions. Being on a yacht should create more than just a physical experience, renting the Kidi One yacht gives an extremely memorable experience at sea. Out on a summer cruise, with a crowd to entertain or family fun time? Rent the fantastic Kidi One yacht, it has all the fun toys that one could imagine while on cruise. When not cruising Kidi One offers a fantastic assortment of water toys and accessories on board for you and your guests to use while connecting with the waterways around you. Among these are water skis, which are a lot of fun whether you're a novice or a seasoned veteran. There are also two SEABOBs, which provide a really unique experience by allowing you to skim over the surface or swim with the fishes silently and safely. There is also a wakeboard for guests to show off at high speeds. As if that wasn't enough, Kidi One also has paddleboards and snorkeling gear. While on vacation work still calls, a few meetings, emails need to be sent and that monthly report is still due. For a sea loving traveler who has rented the Kidi One yacht, there is never going to be worry about missed deadlines. Kidi One has numerous wonderful features to enhance your charter, including Wi-Fi connectivity, which allows you to be connected at all times if you desire.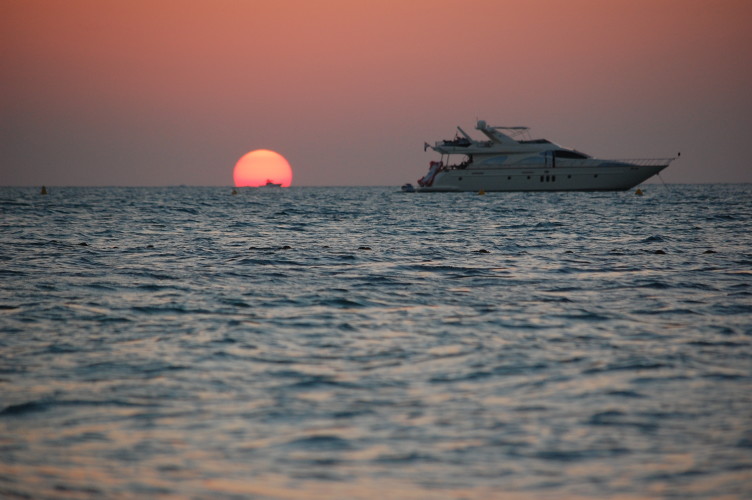 On board comfort
After a filling dinner and exciting banter under the stars everyone wants to turn in for a restful night. For comfortable guest accommodation, rent the Kidi One yacht. She can accommodate up to 8 guests in 4 suites, which include a master suite, one double cabin, and two twin cabins. There are four beds in total, two doubles, four singles and accommodates up to four crew members for a comfortable luxury yacht charter experience. With every experience there has to be an end, even a Kidi One yacht experience. Getting home from vacation is on no one's mind. Kidi One boasts an excellent speed and efficiency owing to its planing hull, she cruises at 33 knots and achieves a maximum speed of 42 knots, with a range of up to 450 nautical miles from her 15,500 liter fuel tanks at cruising speed. With Kidi One's excellent cruising speed punctuality is never an issue.
Final word
As reviewed, it is evident Kidi One yacht should be chartered for summer 2022, she will provide the most memorable, fun and comfortable cruising experience.