Do you delight in yachting? Or do you dream about doing it? Yachting offers one of the best on water boating experiences there could ever be. A yacht speaks of elegance and lots of class, whilst you enjoy boating. Yachts have enough space on board for chilling out, playing or watching the view. For a memorable trip you could
charter a yacht with Arthaud Yachting
. They have various yacht choices for renting, available for different destinations and it's up to the customer to pick their choice.
Where Should I Charter a Yacht?
If you're really interested in going for some adventure on sea waters then you ought to hire a yacht. Arthaud Yachting rents out yachts worldwide and has a plethora of vessels that will suit anyone's specific preference; your dream destination, yacht design and the exploration you want are put into consideration during the renting process. Luckily, in Europe you have an endless list of regions to visit. Probably you just want to tour striking sceneries of Italy or visit the British Virgin Islands. For food lovers, head straight to the French Riviera or take time to visit the Cours Saleya market. Even for those who want visit America, they also have a wide variety of yachts for places like the Caribbean and the popular Bahamas. In short, the options are endless and you can take out the yacht for a week or several weeks. Some people opt to charter yachts for long periods to travel around different destinations from the same yacht.
Who are Arthaud Yachting?
Arthaud Yachting was founded more than ten years ago by one family that had a lot of passion and nautical professionalism. Currently, the company comprises of a large team of nautical professionals who are trained and passionate about their work. They all have perfect knowledge of the yacht industry, making them the best team to work with. The experienced workers seek to provide the best quality service by offering you a warm welcome and giving you an amazing trip. Available 24/7, Arthaud Yachting's team guarantee a hassle-free yacht charter vacation.
Take the Most Popular Brands for a Yacht Charter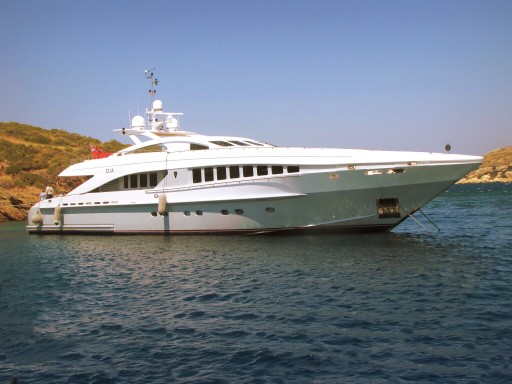 Arthaud Yachting offers a variety of yacht brands for renting and the common ones that people love are Bavaria, Beneteau and Jeanneau. There are more yacht brands available for hire. Note that all the yachts on Arthaud are handpicked for their great quality and special conditions. Sampling yachts available for rent has never been simpler with Arthaud Yachting. You start off you search journey by using the filter feature on the website. You filter the available options by entering details like when you will travel, your destination, people coming on board, the services you need and so on. Once you spot a model that meets your expectations, ask for a quote and get in touch with the yacht's captain for other arrangements. Take out the yacht for a day or a week since you have the freedom of deciding how long you wish to be on the waters with their yacht.
The Cost of Different Charter Yachts
For starters, the prices greatly change based on whether you're renting in high or low season. Other factors that determine the cost are the features mentioned above and the yacht you pick. Also, depending on the yacht's owner, you might have to cater for some extra costs. The quoted price can be inclusive of extra things like mooring fees, the cabin crew, sports equipment and taxes or the owner can choose to treat them as additional costs. As long as you have made payments on time, they deliver the vessel to you with a crew at your service and the necessary equipment. A broker sends you a proposal with a rate that is inclusive of your charter duration. However, you won't be responsible for the crew's salary, clothes and food. In case an owner is open to negotiations, you can send in offers to bargain down the price.
Popular Destinations on Arthaud Yachting
To help inspire you, the brand has picked out some of the most loved yacht charter destinations. Some of these destinations are overlooked by many travellers, but they have a lot to offer. The destinations listed on Arthaud Yachting offer unique vacation ideas, with beautiful sceneries. The featured destinations include East and West Mediterranean, Croatia, Greece, French Riviera, Italy, the Caribbean, Bahamas and British Virgin Islands.
I Have Rented a Yacht, What Next?
Now that you've already rented a yacht, it's time to go for a get-away far you're your daily life. A fancy yacht from Arthaud Yachting should be the perfect way to explore the world from the sea. Invite your friends or family and spoil yourselves with fancy lunches, dinners and parties on board. You can also sunbathe and unwind, go scuba diving, swimming and much more. For huge yachts or small ones, Arthaud has you covered. They offer plenty of options to meet your specifications and you don't have to struggle to book a yacht. Take away the yacht for a day, a week, or several weeks and get the best on-water experience.The yacht types available on Arthaud Yachting offer room for various activities regardless your preference; be it surfing, partying or sunbathing. Whether you fancy photography or you just want play games on the deck, you will get a vessel that fits your description. Taking a vacation on a yacht is such a brilliant idea that never gets old.
Be on the lookout for
As you rent a yacht, ensure you get a crew that's dedicated to their work. This way, you will enjoy your trip while crew members do the small tasks for you. Have people to cook, prepare beverages and sail throughout the entire vacation. Ensure you have picked an interesting destination before renting a yacht. This way, you will enjoy a trip that is custom-made as per your preferences.
Get a Personalised Yacht Experience
Arthaud Yachting's team is passionate and works towards ensuring customers have the best personalised yacht experience. This is achieved by constantly updating the network base availing the best yacht options. The team is attentive to detail, ensuring you get exactly what you asked for. All this is possible if you work with the best service provider. Rent a yacht with Arthaud Yachting and you won't regret.
Conclusion
So now that you have all the necessary info about chartering a yacht, it's time you start finding a destination. Once you have an idea of the places you want to visit, search through Arthaud Yatching's booking system and filter the available options to be left with the vessels within your budget. Request to start the booking process, contact the captain, arrange the finer details of the trip and complete the process in minutes. For yacht renting, Arthaud Yachting has got you covered!